Hello All!  
What a great summer we are having so far!  Thank you to the many volunteers who helped with Rocky Railway VBS!  It was a huge success and the kids had a blast! Speaking of having a blast, our Water Fun Day was awesome! It was hot but getting wet with water slides, sprinklers, water balloons and water guns made it just right! We have a few more events this summer so mark your calendars!
July 10: Ice Cream Social • 7:00pm 
July 13: Kid's Movie Matinee • Depart at 1:10pm 
July 15: Bonfire • 6:00pm 
July 24: Family Movie Night • 7:00pm 
August 2: Family Bowling • 6:00-8:00pm
August 13: Back to School at the Pool • 5:00-7:00pm
August 14: Blessing of the backpacks • both services
Have a safe and happy Independance Day!
Happy Birthday United States of America!
Laura Law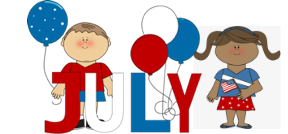 Join FirstKidz on Social Media!
Use the links above or search:
Facebook: "First Kidz" or search our username: @fumcmhfirstkidz
Instagram: @fumcmhkidz